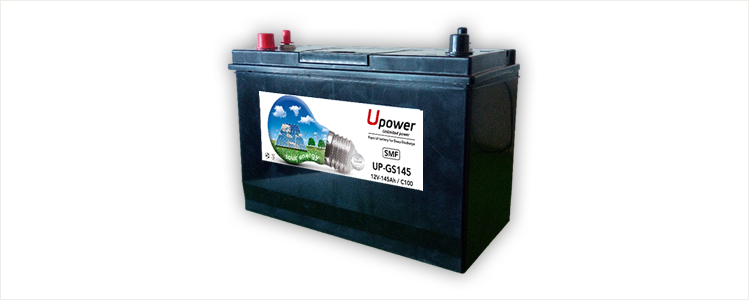 Solar Power SMF
SMF (Sealed Maintenance Free).
High impact polypropylene box and lid.
Lead-calcium in positive and negative grills.
Plates 13% thicker that give greater resistance to cycling.
Metal grills expanded 11% thicker, forged in cold.
Encapsulated plates with polyethylene separator.
High density positive paste.
Flame arrestor.
Electrolyte reserve of 430 CC per cell.
Type DT, threaded and pole on top.
Main uses
Solar energy systems
Mobile homes
Street solar lighting
Vessels
Fork lifts
Lifting platforms
Electrical vehicles
Sweepers
Scrubbing machines
Electric stackers
etc ...