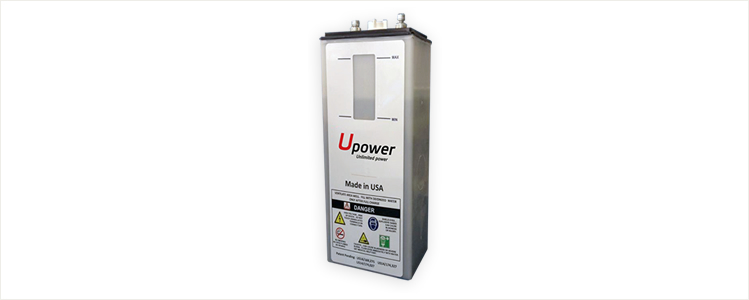 Nickel–Iron
NiFe batteries offer the most competitive energy storage solution to increase efficiency with an LCOS that is up to 95% and 200% less expensive than lithium-ion and lead acid batteries.
In addition, they are much safer to operate and environmentally less harmful than competing technologies.
Performance Advantages
• C rates of > 6C.
• No climate conditioning required .
• No battery management system (BMS) required .
• Resistant to electrical abuse: extreme overcharge, discharges, short-circuiting.
• Wide temperature operating range of -30°C to 80°C.
• No capacity fade for first 75% of cycle life.
Competitive Advantages
Life Cycle


Provides over 15,000 full 80% DoD cycles which enables the lowest levelized cost of storage (LCOS) in the market.

Safest chemistry


Doesn't contain flammable and explosive electrolyte ; thereby meeting national and international fire code standards.

Manufacturing


Plentiful and inexpensive environmentally-friendly materials responsibly sourced.

Recycled


Easy and economically feasible.
Specifications
Model
Nominal
Discharge
Voltage
(V)
Capacity
(10H)
Length
(mm/inch)
Width
(mm/inch)
Height
(mm/inch)
Weight
(kg)
Terminal
(mm)
Data
Sheet
(PDF)
UP-NF 110
1.2 - 1.3
110.0
67 / 2.4
108 / 4.25
351 / 13.8
5.2
M8 x 1.25
UP-NF 330
1.2 - 1.3
330.0
157 / 6.19
108 / 4.25
360 / 14.17
8.1
M8 x 16