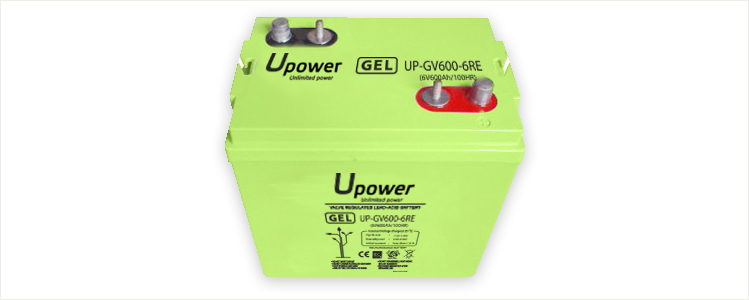 Deep cycle Gel
Frequent discharge deep cycle
UP-GV series is hybrid Gel, especially designed for frequent discharge deep cycle application. By using the specially designed, active material, strong grids and thick plate construction, the UP-GV GEL series battery offers reliable performance in higher load situation and could provide competitive cycles performance by patented Gel technology.
Main uses
Electric Vehicle.
Golf Cart.
Floor Machines.
Forklifts.
Aerial Lifts.
Robotics.
Marine.
RV.
Mobility.
Medical Equipment.
Solar Energy System.
Outdoor Application.
etc...