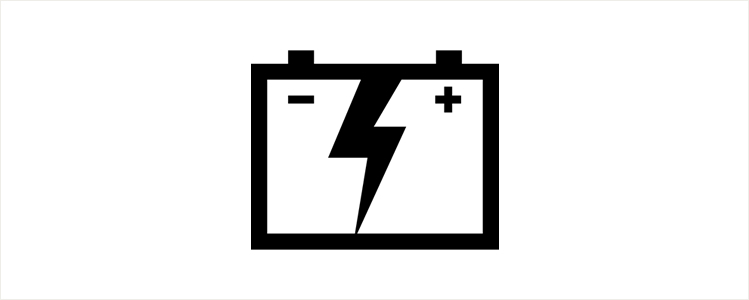 High rate AGM
High performance
The best solution for high energy needs in short autonomies. With a design life equal to or greater than 10 years at 20°C. Thanks to their plate special design and curing process, batteries have a minimum internal resistance value.
Main uses
UPS.
Emergency power supply.
Electric tools.
Mechanical or electrical starting
systems.
Emergency lighting.
etc ...
Specifications
Model
Nominal
Voltaje (V)
Capacity
(10H)
Length
(mm/inch)
Width
(mm/inch)
Height
(mm/inch)
Total Height
(mm/inch)
Weight
(kg)
Terminal
Data Sheet
(PDF)

000

UP-HR100-6
6
104.0
195 / 7.68
170 / 6.69
206.5 / 8.13
212.5 / 8.37
15.6
T6

010

UP-HR150-6
6
155.0
260 / 10.2
180 / 7.09
247 / 9.72
253 / 9.96
21.2
T7

011

UP-HR200-6
6
206.0
322 / 12.68
178 / 7.01
228 / 8.98
234 / 9.21
30.5
T11

012

UP-HR2.2-12
12
2.28
178 / 7.00
35 / 1.38
60 / 2.36
66 / 2.60
1.0
T1

013

UP-HR3.2-12
12
3.24
134 / 5.28
67 / 2.64
60.5 / 2.38
66.5 / 2.62
1.35
T1 / T2

014

UP-HR5.4-12
12
5.74
90 / 3.54
70 / 2.76
101 / 3.98
107 / 4.21
1.8
T1 / T2

015

UP-HR6.0-12
12
6.20
151 / 5.95
65 / 2.56
94.5 / 3.72
100 / 3.94
2.18
T1 / T2

016

UP-HR6.5-12
12
6.69
151 / 5.95
53 / 2.09
93 / 3.66
99 / 3.90
2.1
T1 / T2

017

UP-HR7.0-12
12
7.20
151 / 5.95
65 / 2.56
94.5 / 3.72
100 / 3.94
2.5
T1 / T2

018

UP-HR7.6-12
12
7.86
151 / 5.95
65 / 2.56
94.5 / 3.72
100 / 3.94
2.75
T1 / T2

019

UP-HR12-12
12
12.6
151 / 5.95
98 / 3.86
95 / 3.74
101 / 3.98
4.2
T1 / T2

020

UP-HR17-12
12
17.6
181.5 / 7.14
77 / 3.03
167.5 / 6.59
167.5 / 6.59
5.78
T3 / T12

021

UP-HR18-12
12
18.6
181.5 / 7.14
77 / 3.03
167.5 / 6.59
167.5 / 6.59
6.0
T3 / T12

022

UP-HR20-12
12
20.4
181.5 / 7.14
77 / 3.03
167.5 / 6.59
167.5 / 6.59
6.6
T3 / T12

023

UP-HR24-12
12
25.5
166.5 / 6.56
175 / 6.89
125 / 4.92
125 / 4.92
8.8
T3 / T12

024

UP-HR35-12
12
35.2
195 / 7.68
130 / 5.12
164 / 6.46
180 / 7.09
10.5
T10

025

UP-HR38-12
12
38.7
197 / 7.76
165 / 6.50
170 / 6.69
170 / 6.69
13.2
T6 / T10 / T12

026

UP-HR65-12
12
67.4
348 / 13.70
167 / 6.57
178 / 7.01
178 / 7.01
21.0
T6

027

UP-HR72-12
12
74.4
259 / 10.20
168 / 6.61
208 / 8.19
214 / 8.43
21.0
T6 / T14

028

UP-HR100-12
12
104.0
330 / 12.99
173 / 6.81
212 / 8.35
220 / 8.66
30.0
T11

029

UP-HR120-12
12
126.0
410 / 16.14
177 / 6.97
225 / 8.86
225 / 8.86
37.6
T11

030

UP-HR150-12
12
150.0
484 / 19.06
171 / 6.73
241 / 9.49
241 / 9.49
47.0
T11

031

UP-HR200-12
12
206.0
522 / 20.55
240 / 9.45
218 / 8.58
224 / 8.81
62.5
T11

032

UP-HR250-12
12
257.0
522 / 20.55
268 / 10.55
220 / 8.66
226 / 8.90
73.0
T11